Whether you're bringing your expensive road bike and spandex or renting a bike on-island for a relaxing day, Martha's Vineyard is an excellent place to ride. If traveling with your own bike, all ferries take bikes for under $10. If you have a few bags you can either have a taxi take your luggage to your location/s and then cycle or you can put your bags, bikes, and body in a taxi to get to your destination. There are also several bike rentals on the island and some will even deliver your bikes. Anderson's Bike Rental, Sun and Fun, and MVe Bike have a wide variety of bikes, beach cruisers, mountain bikes, and kids bikes. The last two rental shops even offer electric bikes. This Blog will concentrate on cycling between the down island-towns and Katama and Chappaquiddick. Finally, don't worry if you get tired, busses and taxis have bike racks.
Oak Bluffs to Edgartown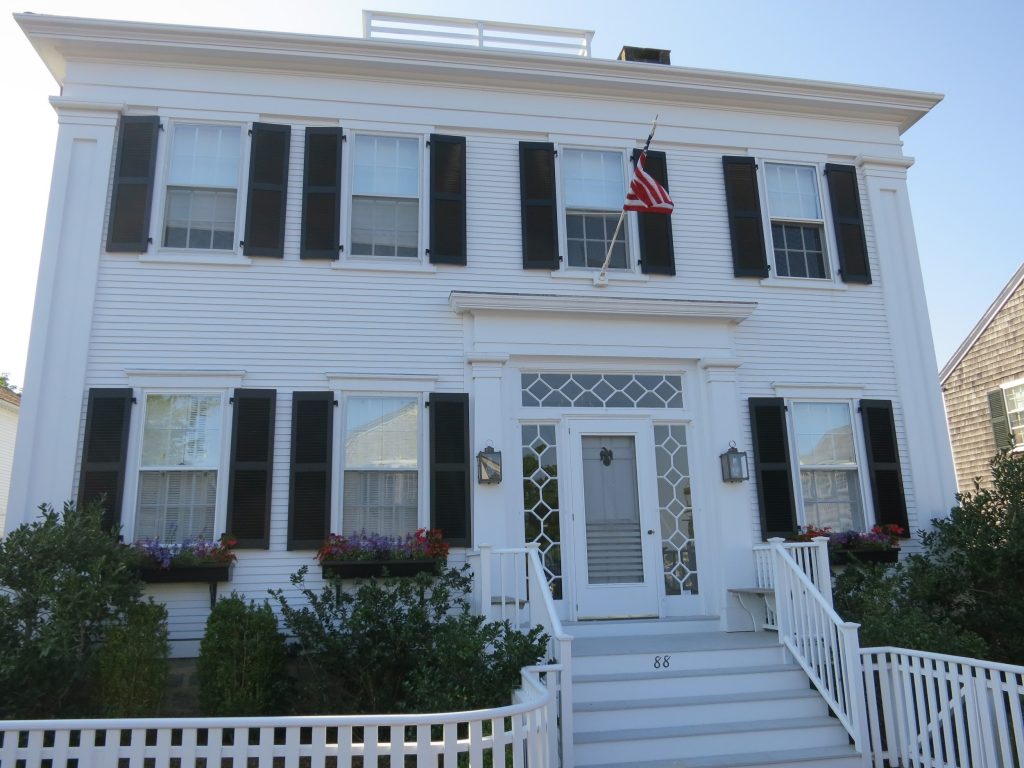 There are tens of miles of paved bike trails on Martha's Vineyard. A favorite is the ride to Edgartown. Six and half miles of flat terrain mainly on a barrier beach. You can stop and enjoy the beach, rent kayaks and SUP boards from Island Spirit Kayak and jump off of the infamous "Jaw's Bridge." The end of the bike trail flows into Edgartown Main Street. On the way back you have to make a right past Sharky's restaurant at the end of town to go back along the beach. If it's windy, consider riding the bike path along The Edgartown Vineyard Haven road to the County road bike path or take the bus.  Four bike racks are located around town. All spots mentioned and the route are located on this Map.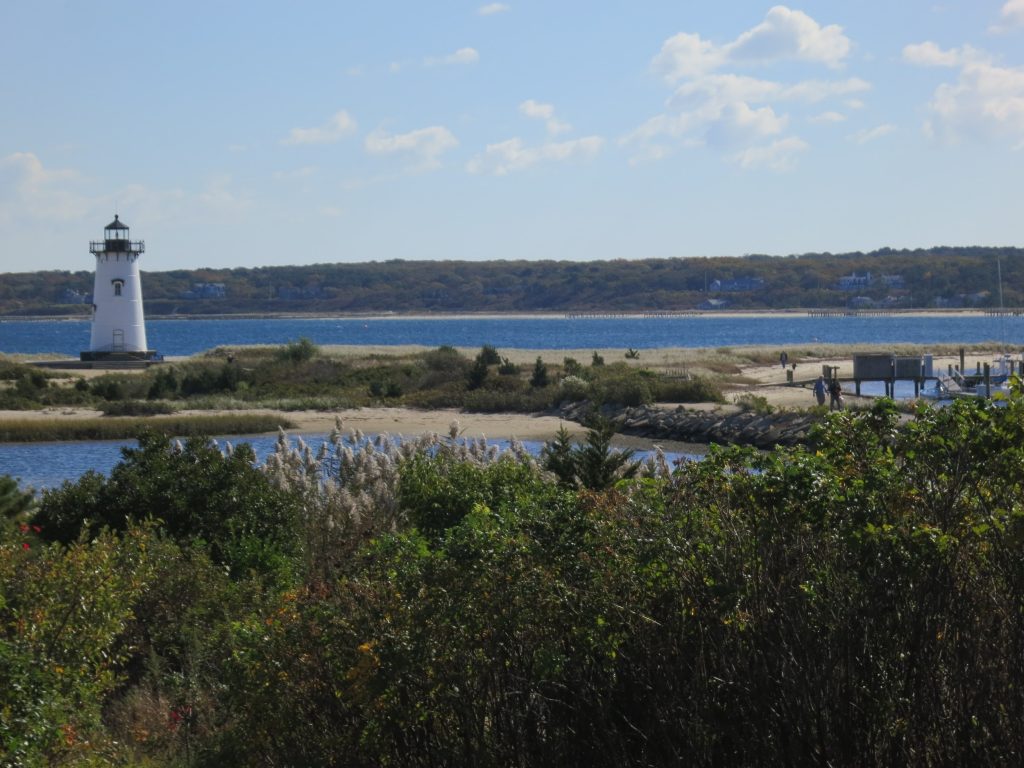 Edgartown to Katama
If you want to ride further from Edgartown take South Water Street and that will lead you to the bike trail to South Beach. The route makes a triangle shape. Three miles out to South Beach a mile across parallel to the ocean and three miles back of relatively flat terrain. Take the left on Edgartown Bay Road to get a great view of inner Edgartown harbor, Chappaquiddick Island and Norton Point. There is not a bike trail there but traffic is light and the speed limit is 25 mph.  While out there jump in The Atlantic ocean and play in the surf. Bike racks are located at the end of Katama road and Herring Creek Road. At the end of Herring Creek Road, stop off at The Katama General Store for a bite and hydration. Here is a Map.
Edgartown to The Dike Bridge on Chappaquiddick
Take The On Time Ferry 527 feet across Edgartown Harbor to Chappaquiddick for $6 round trip with bike. It's a 3 mile ride on flat terrain to the Dike Bridge. There is no bike path but traffic is light and the speed limit is 25 mph. When the road goes 90 to the right go straight. The last ¼ mile can be sandy so you might have to walk your bike the last bit. Visit The Mytoi Garden where you can also sign up for kayak rentals and tours or The Cape Pogue Lighthouse tour. Here is a Map.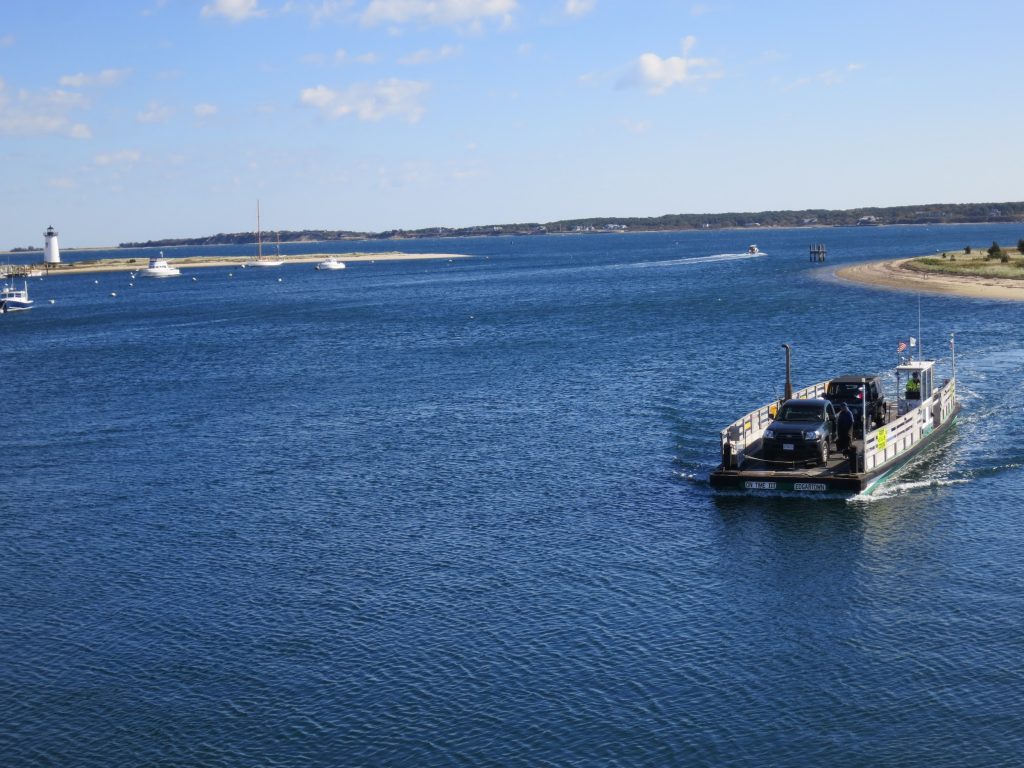 Oak Bluffs to Vineyard Haven
A 3 mile ride that does not have a bike path, but if you follow the map, you will mainly be on side streets. Start your trip on East Chop Drive. The speed limit is 25 mph and part of the road is blocked off to cars because the road is eroding. Stop by the East Chop Lighthouse. It's open to go up into on summer weekend evenings. When East Chop Drive ends use caution. The ride by the hospital and drawbridge require extra vigilance because of traffic. There is also a little park by the drawbridge and Eastville beach.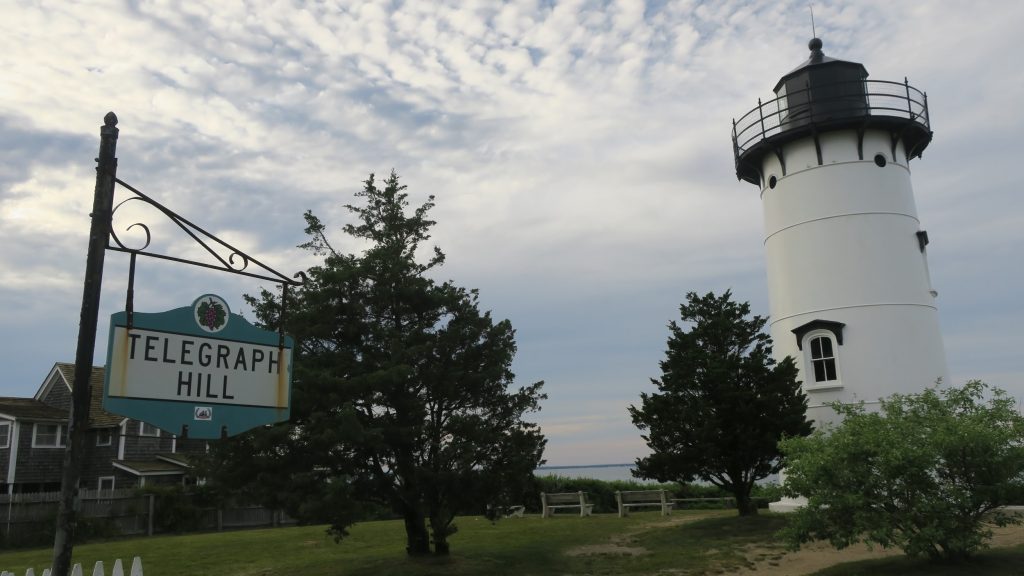 Vineyard Haven to West Chop
A four mile loop from town with West Chop Lighthouse and an observation area are in the middle. It's not a dedicated bike trail but the road is wide and traffic is light. The lighthouse is only one on island the public can't visit because Coast Guard personnel live there. Just past it though there is a small look out on a bluff and you can look across Vineyard Sound to Woods Hole.